In many cultures, blue is the color of the divine. It is sea, air and sky and therefore it is associated with the infinite. The same way the pools are defined, as an oasis of tranquility, spiritual peace and paradise, three factors that cannot be missed in a luxury home.
PROPERTIES WITH SWIMMING POOL
Today, an exquisite selection of residences with swimming pools in which to enjoy the long summers, sunsets and the essence of Mediterranean life.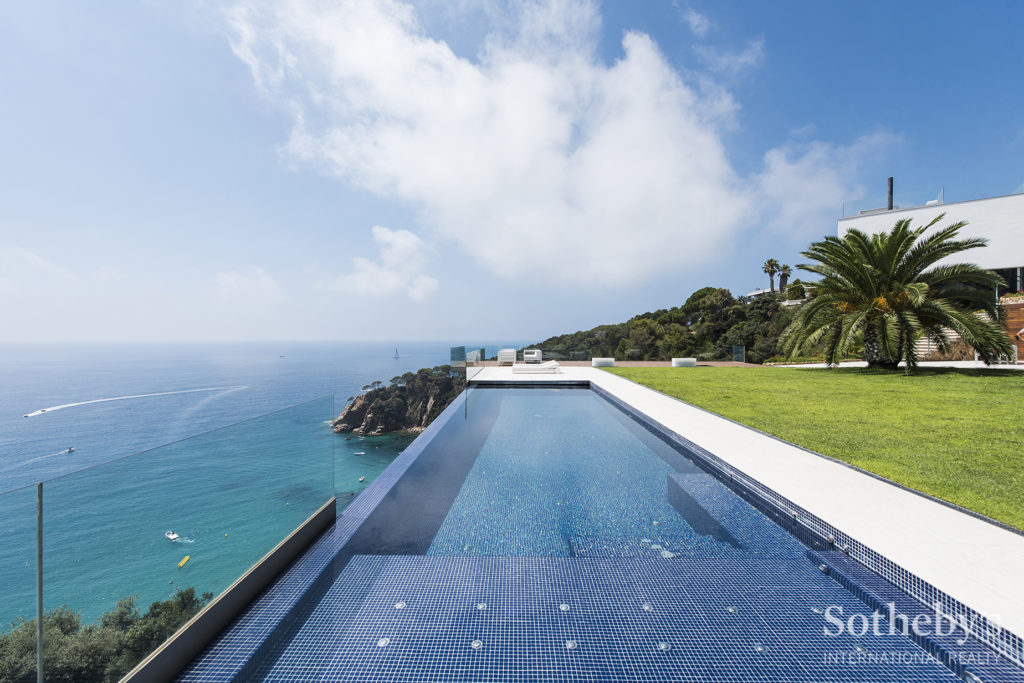 Ref. LLOP0112 | Sensational design with endless views | Tossa de Mar, Costa Brava