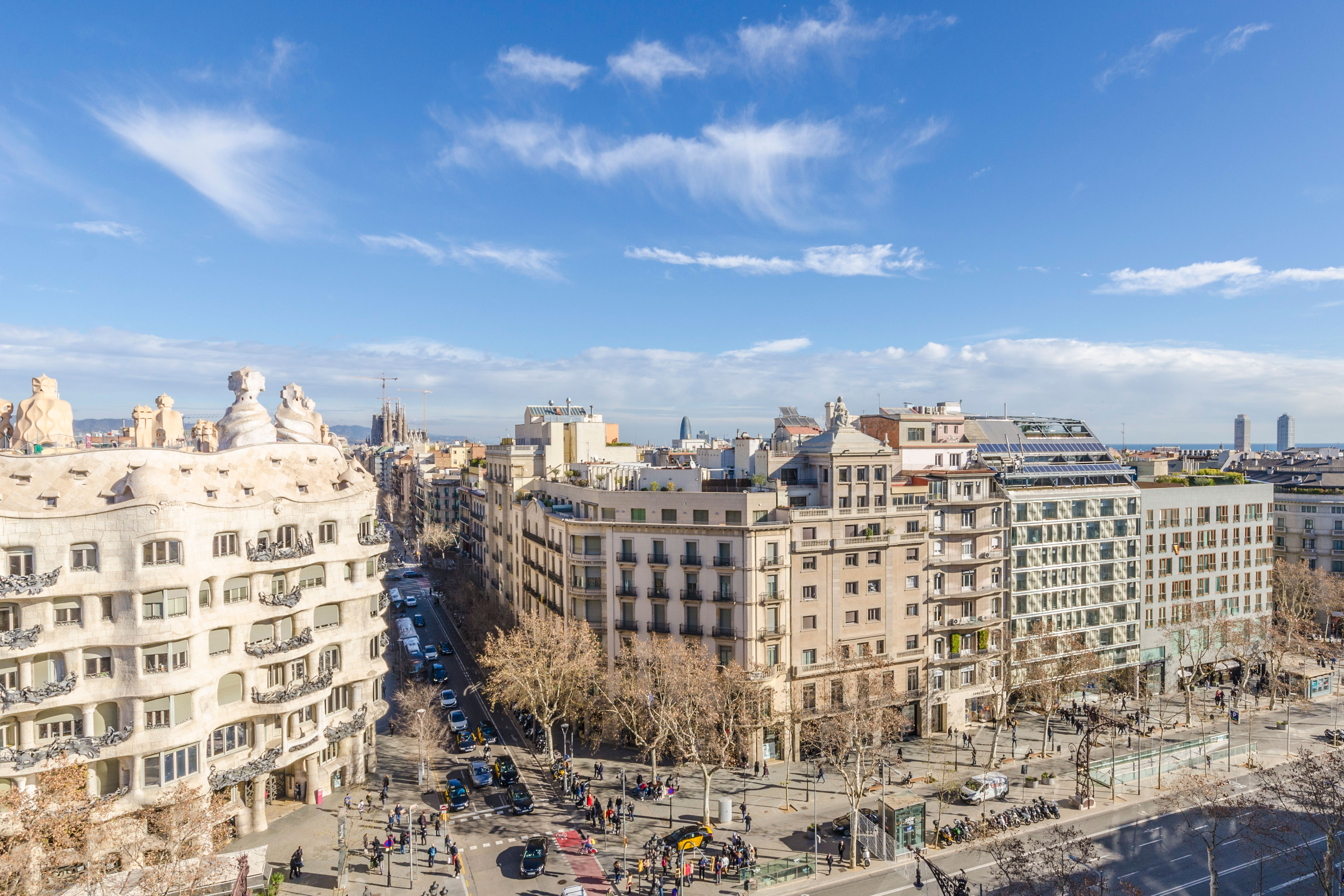 Whether you spend the day exploring local art and architecture, browsing market stops, or indulging in culinary delights, there's no denying the seventh and final day of the week is reserved for discovery as a ritual. This Sunday, we explore the best of Barcelona.
The Catalan capital is part architecture hub, part art epicenter, and part urban attraction. With a handful of sandy beaches on its eastern perimeter, it's easy to see why tourists won't stop flocking and buyers won't stop settling. As Enric Salvia, broker at Barcelona Sotheby's International Realty puts it, "Barcelona on Sunday is relaxing. The city moves a little slower, there's fewer cars and families and friends have the chance to just walk around, enjoying (the) good weather. Sunday means Mediterranean food with no rush and no obligations."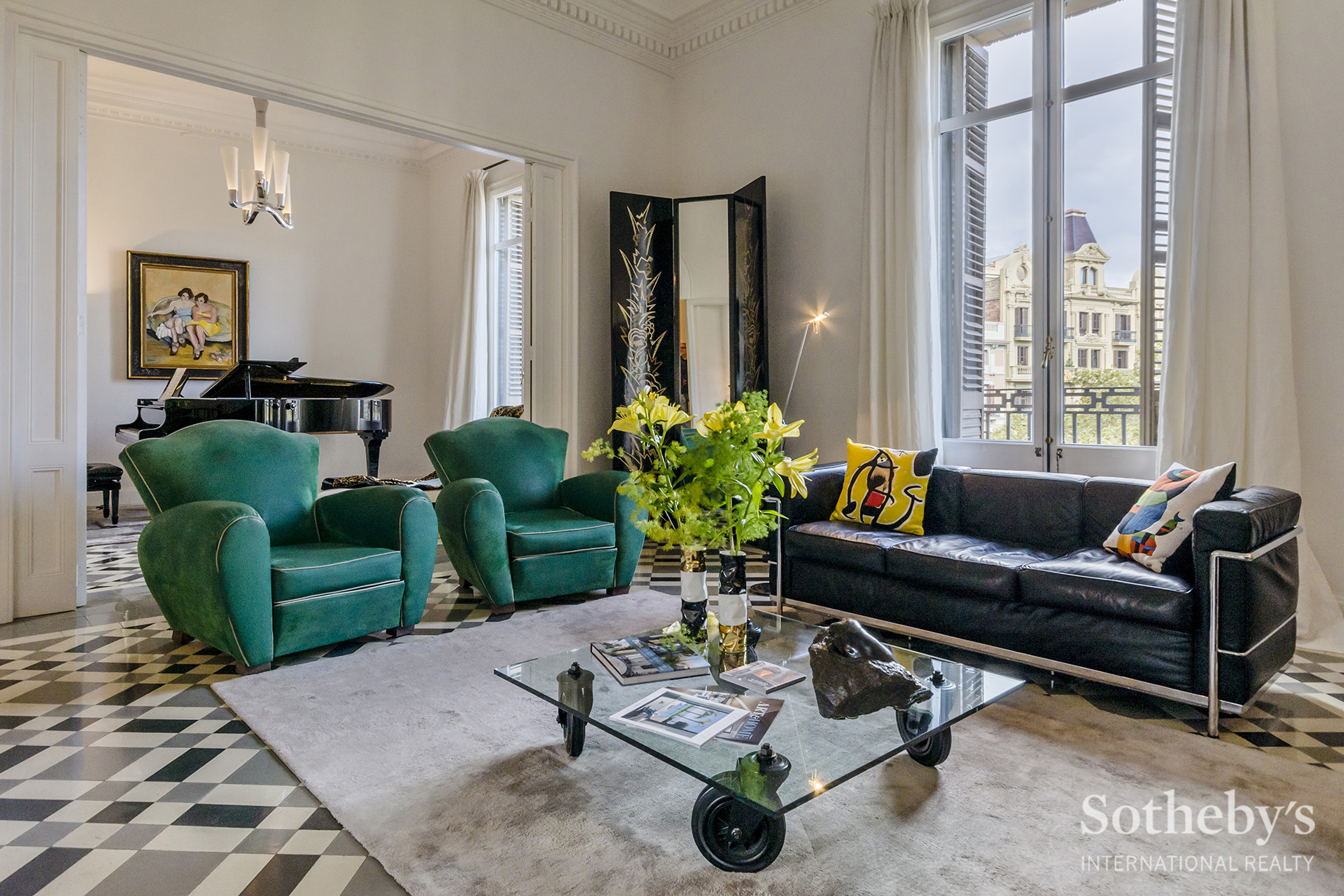 Ref. BCNP2008 | Splendid corner apartment in Ensanche Derecho | Barcelona
So where do you call your home base for Sunday wanders? An elegant four-bedroom corner apartment in Right Eixample Derecho will do nicely. High ceilings add a spacious feeling while letting light flood in—ideal for art aficionados.
Ref. BCNP1985 | A house to live in a true urban oasis | Gràcia, Barcelona
Step into another contemporary gem with an unmatched urban garden and outdoor pool in the heart of Gracia. Sustainable design and incredible materials make this property a standout in the city. The roof terrace is the spot to end your Sunday, overlooking the city with a drink in hand.
Morning
Wherever you wake up Sunday morning, breakfast will be the first item on the itinerary. Markus Thoene, managing partner of Barcelona Sotheby's International Realty, recommends dining alfresco. "Get up and enjoy a lovely brunch on one of the cozy terraces along beautiful Enric Granados street, located in the modernist heritage district of Eixample."
One of our favorites: concept store-turned cafe Jaime Beriestain on Pau Claris—within walking distance in Eixample—and indulge in the incredible pastries. The atmosphere is of-the-moment, with plants throughout the space and an elegant bar taking center stage. (You'll want to stop back in another time for dinner and one of the lauded bourbon cocktails.)
Follow your breakfast with a stroll through the historic, 70-acre Parc de la Ciutadella. With its gleaming monuments, ornate fountains and city zoo, you'll forget you're in one of Spain's most populous cities.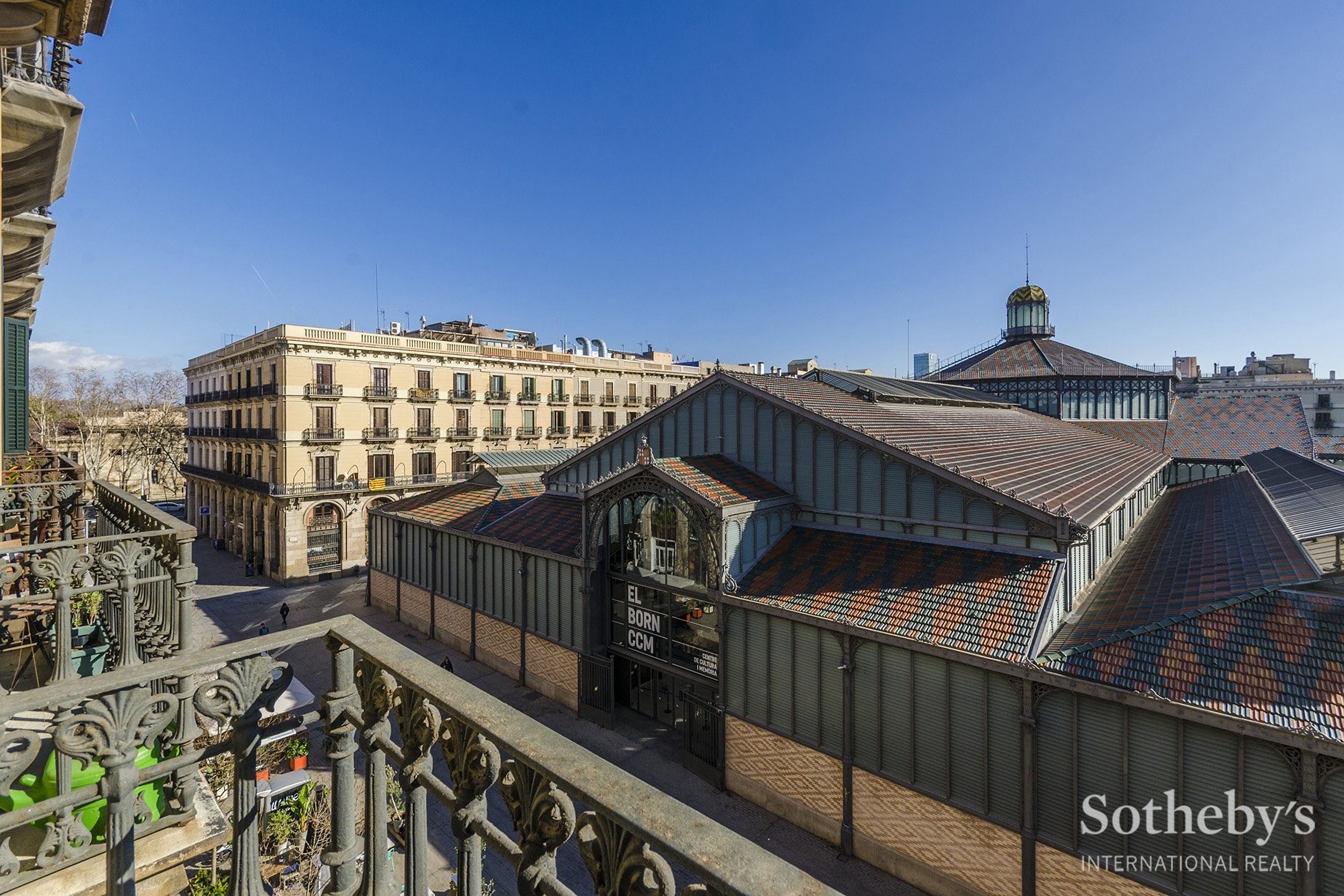 Early Afternoon
When your appetite becomes unrelenting, refuel at Mercat Princesa, a magnetic marketplace brimming with 14th-century history (it was once a palace, in fact). With 17 different culinary spots to choose from, you'll be able to satisfy a tapas, burger, or sushi craving in an instant.
With hearts and stomachs full from a morning well spent, set out for some shopping at El Born and Sant Pere, where shops range from au currant fashion to interesting gifts and decor.
Late Afternoon
Traverse from shops to stimulating art. Legendary Spanish painter Pablo Picasso has left an indelible mark on the country, and his dedicated museum provides real insight into his genius. It will be more than easy passing the afternoon looking at the 4,251 works that make up the museum's permanent collection. Take a breather in between works by stopping in the museum's beautiful courtyards.
Evening
From one inspiration to another: dinner. The colorful flavors of Spain are well represented in Barcelona restaurants and Lasarte is no exception. The 3-Michelin-starred spot, under the careful guidance of chef Martín Berasategui, lures even the most refined palates from across the globe. Each plate more beautiful than the last, these gastronomic works of art are brimming with aroma and flavor. The room itself is also something to behold, and a welcome continuation of Sunday refinement.
Dusk and After Dark
The beauty of Barcelona is being able to step out onto a terrace even after the sun goes down (when the season allows, of course). The Mandarin Oriental Hotel's Terrat rooftop offers stunning 360-degree views of the city as well as a chance for an after-dinner digestif as the sun goes down.
Once you've had your fill of sky-high delights, head back down to ground level and over to Rambla de Catalunya in Eixample, lined with lush lime trees. While the sun may have set and picturesque street lights have come to life, the pedestrian traffic will remain steady, as friends and family come out for an evening stroll.
However you like to spend your Sundays, know that one spent in Barcelona will be full. As Barcelona Sotheby's International Realty sales associate Alex Mompó puts it, "There is nothing like a lazy Sunday, but not while you are in Barcelona. There is just so much sun, so many great places, and so many beautiful buildings that I just can't skip a stroll." With a beautiful property in this shining Spanish city, you'll have plenty of time to hit your Sunday stride.
Discover luxury homes from around the world on Barcelona & Costa Brava Sotheby's International Realty.
© Sotheby's International Realty: Extraordinary Living Blog, A Sunday in Barcelona
This post is also available in: Русский (Russian) Español (Spanish)