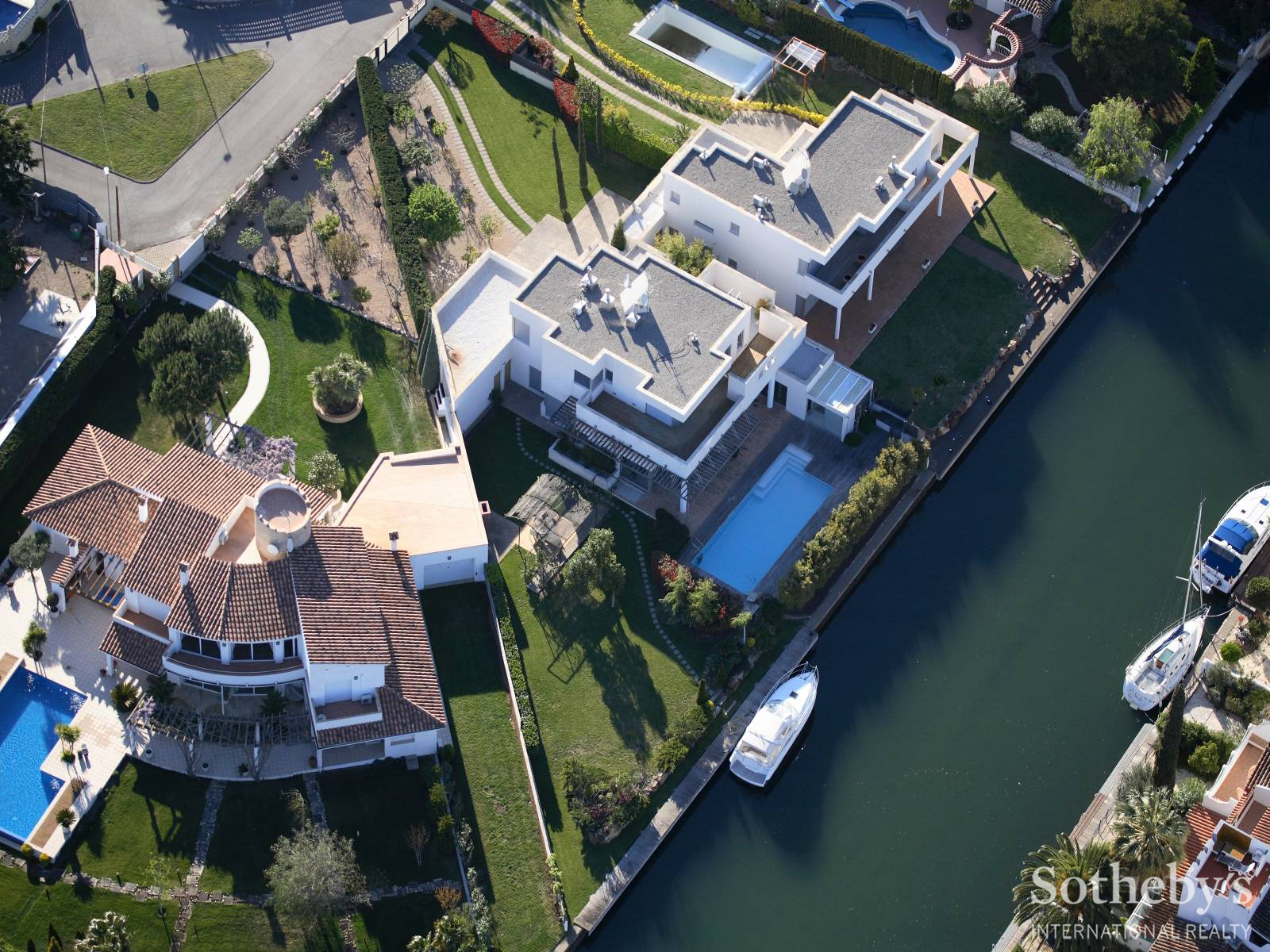 Its 24 kilometers of waterways make this beautiful town "The Catalan Venice". Empuriabrava is one of the most visited places on the Costa Brava, especially by tourists of French, German and Dutch nationality who bet on having their second residence in this emblematic region. The city is located in the Gulf of Roses and surrounded by the Parc Natural dels Aiguamolls de l'Empordà in the Catalan Alt Empordà region, next to the renowned urban centers of Cadaqués, Roses and L'Escala.
Its extensive canals have positioned Empuriabrava among the largest residential marinas in the world. Being a marine population, there is no lack of a marina over there; Empuribrava has 5,000 private docks. This allows residents to have their own jetty. A dreamlike reality that is only possible in this small Venice of the Costa Brava.
The white appearance of the properties speaks to us of an essentially Mediterranean architecture, dominated by the small Ibizan villas, the terraced villas and some palaces. Although there are not missed the houses and apartments of contemporary style and minimalist lines. All of them have gardens, private access to the canals and their own moorings.
In relation to real estate prices, these are in a wide range from 260,000 € to 3,000,000 € approximately. The factors that determine its value are, as much the dimensions of the house, as the meters of mooring, the distance to the main canals and to the beach, among others.
Empuriabrava is undoubtedly a destination made for lovers of boat trips, water sports and the Mediterranean style offered by this renowned "The Catalan Venice".
This post is also available in: Русский (Russian) Español (Spanish)