Some may desire to own a country house to fulfill its childhood dreams or to return to its backgrounds. Others see connection between the community and the natural world, two factors that correlate strongly with high levels of personal satisfaction and welfare.
However, the modern Catalan farmhouses (masías) take advantage of all the benefits of an impressive landscape, a vast natural environment and open spaces, combining them with luxurious comforts, contemporary design and good aesthetic criteria. Barcelona & Costa Brava Sotheby's International Realty represents some brilliant examples of the charming country houses.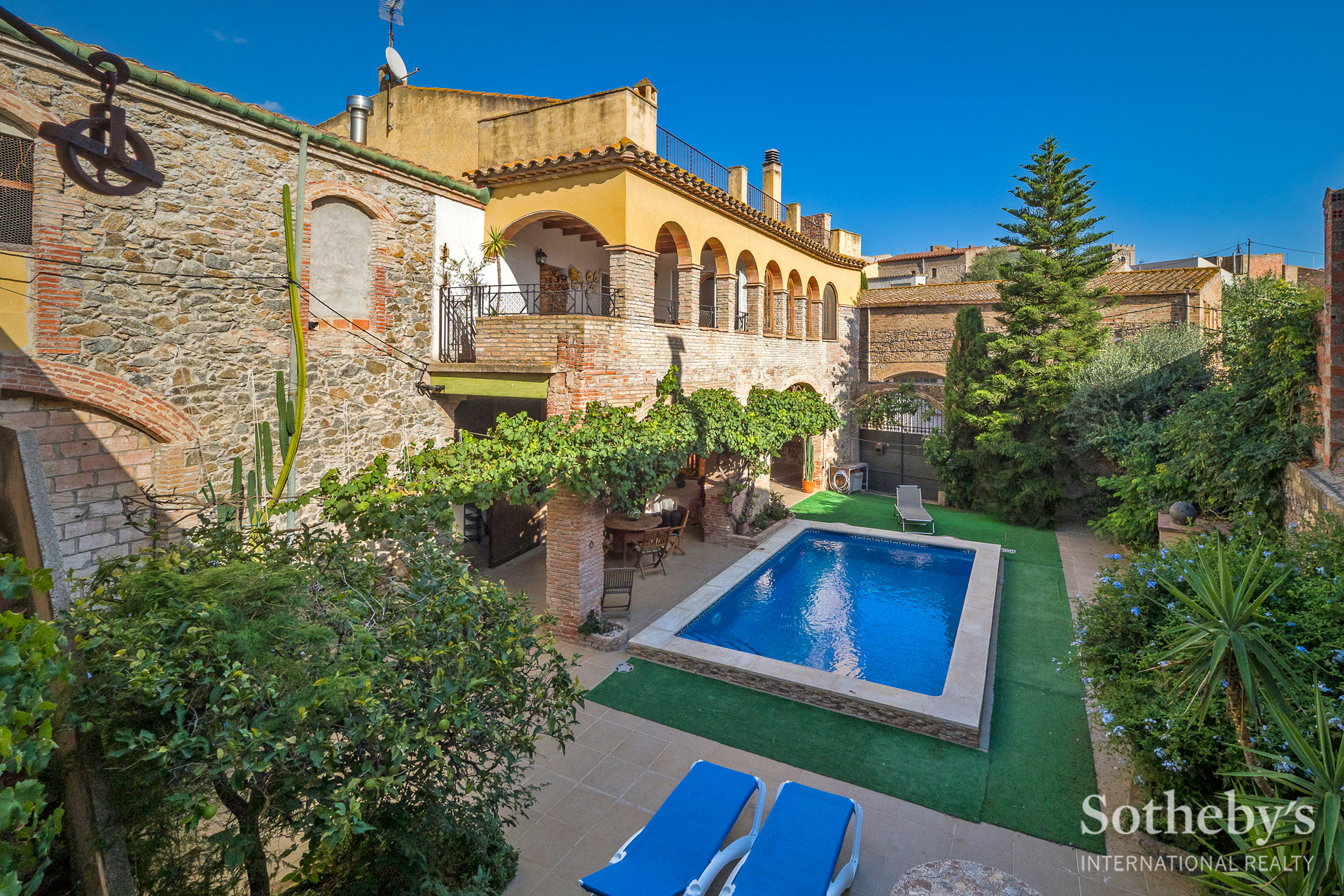 This house with clearly Catalan architectural features is disconnected from the hustle and bustle of metropolitan cities and offers a serene and peaceful lifestyle.
A three-storey estate, where the main floor includes the pool surrounded by plants and a perfect porch to organize family gatherings. On the first floor, bedrooms are arranged facing a large terrace, while on the second floor are preserved authentic elements such as wooden beams, wooden openings and terracotta floors.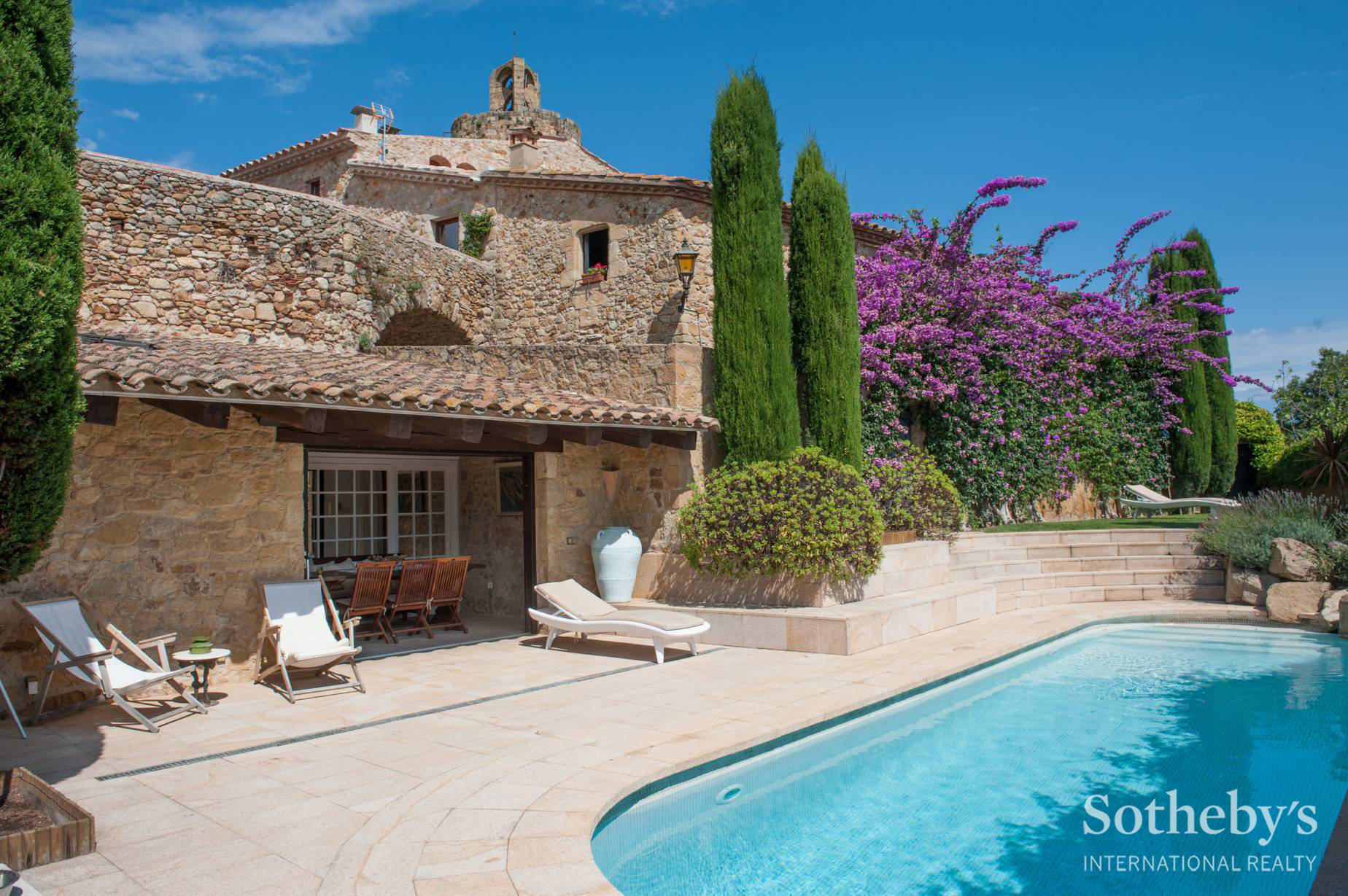 This exclusive property is made up of three historic stone houses, which have been united to form one of the most exquisite properties of the medieval center of Pals. It should also be noted that one of them has been classified as one of the oldest in this picturesque town, since it was built in the XIV Century.

Stone walls, arched windows, hidden terraces, wooden beams and large solid doors are just some of the elements that evoke the past. Contemporary comfort such as the outdoor pool, a Jacuzzi, an outdoor kitchen and private parking are added to them.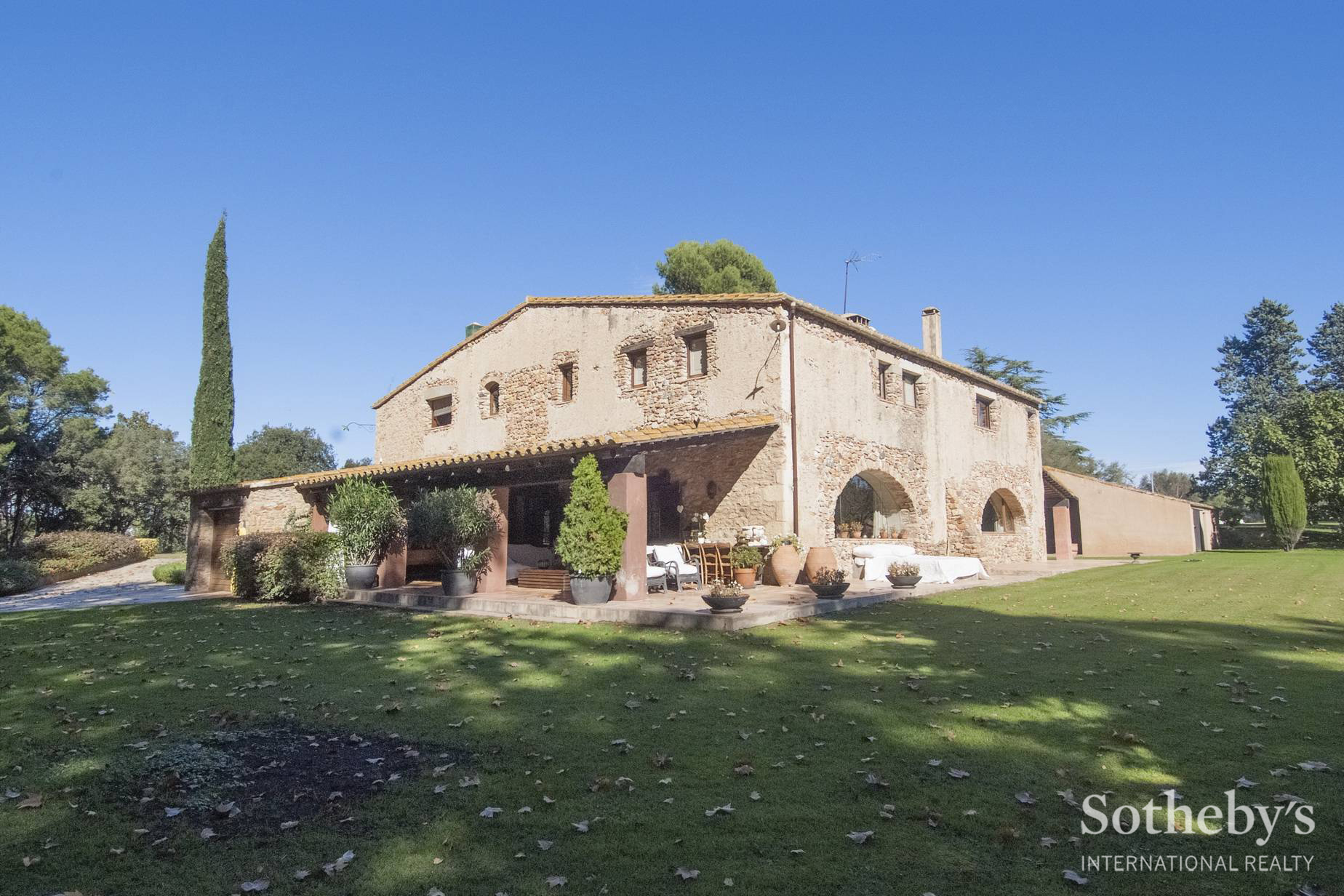 This jewel built in 1700 has a unique location and a garden that positions it as one of the most beautiful buildings of the Baix Empordà.
One of the main advantages of owning a country house is the additional space. A house can be the ideal place to host and entertain guests comfortably, precisely what is achieved with this beautiful place located in the village of Regencós, two km from Begur. It has approximately 20 hectares, of which 5,000m2 are garden, swimming pool, paddle tennis court and parking area; the rest is rustic land added to a lush forest.
The main house, about 700m2, retains its typical Catalan air with vaulted brick ceilings, original fireplaces, stone walls and wooden beams, among other decorative elements.
The history of this house dates back to the XV Century. Originally, it had a neoclassical chapel and an aqueduct with ten arches, considered the whole as an architectural heritage and the main construction as a cultural asset of local interest.
The materials refer to the tradition and represent an additional attraction: stone, wood, semicircular arches, thick walls and the artisanal vagueness of the beams of the roofs. Inside the spaces are impregnated with natural light and the Catalan furniture of the XVII Century, as well as the paintings of the School of Viladomat, reflecting the passion and sensitivity of the current owners for art and culture.
This post is also available in: Русский (Russian) Español (Spanish)