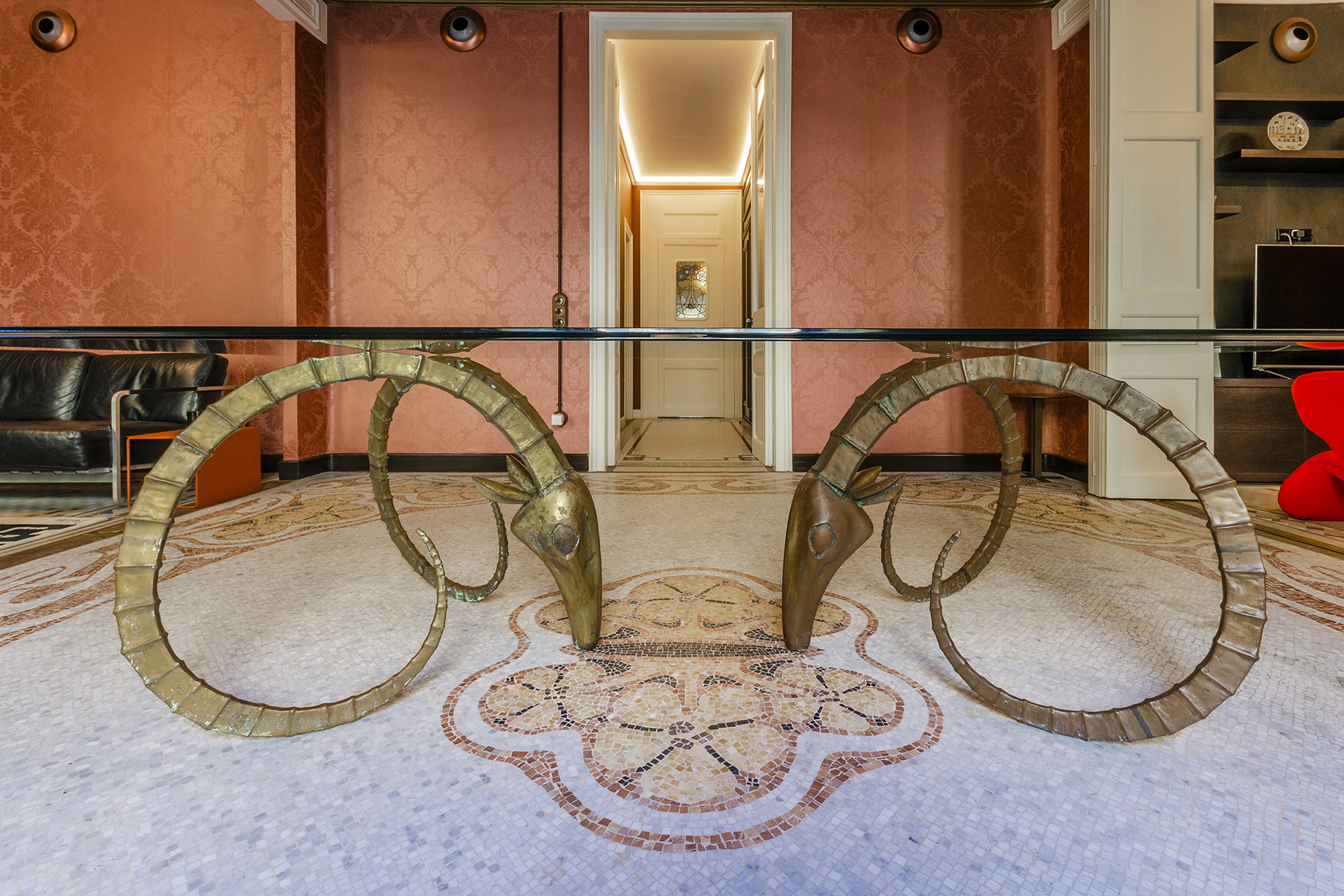 Modernism is a typical urban aesthetic style that has different names according to the countries: "Sezessionstil" in Vienna, "Modern Style" in England, "Liberty" in Italy, "Jugendstil" in Germany, "Modernismo" in Spain and "Art Nouveau" in Belgium and France. Undoubtedly, an artistic movement that extends between the main European countries, where a certain degree of industrial development has been reached at the end of the 19th century and the beginning of the 20th century.
To speak a new language through the surrounding movement, the beautification of the functional and the value of the artisanal work in front of the overcrowding of industrial production. Vitality, strength, asymmetry and irregularity are apt qualifiers to describe the international current that tirelessly seeks to awaken the senses.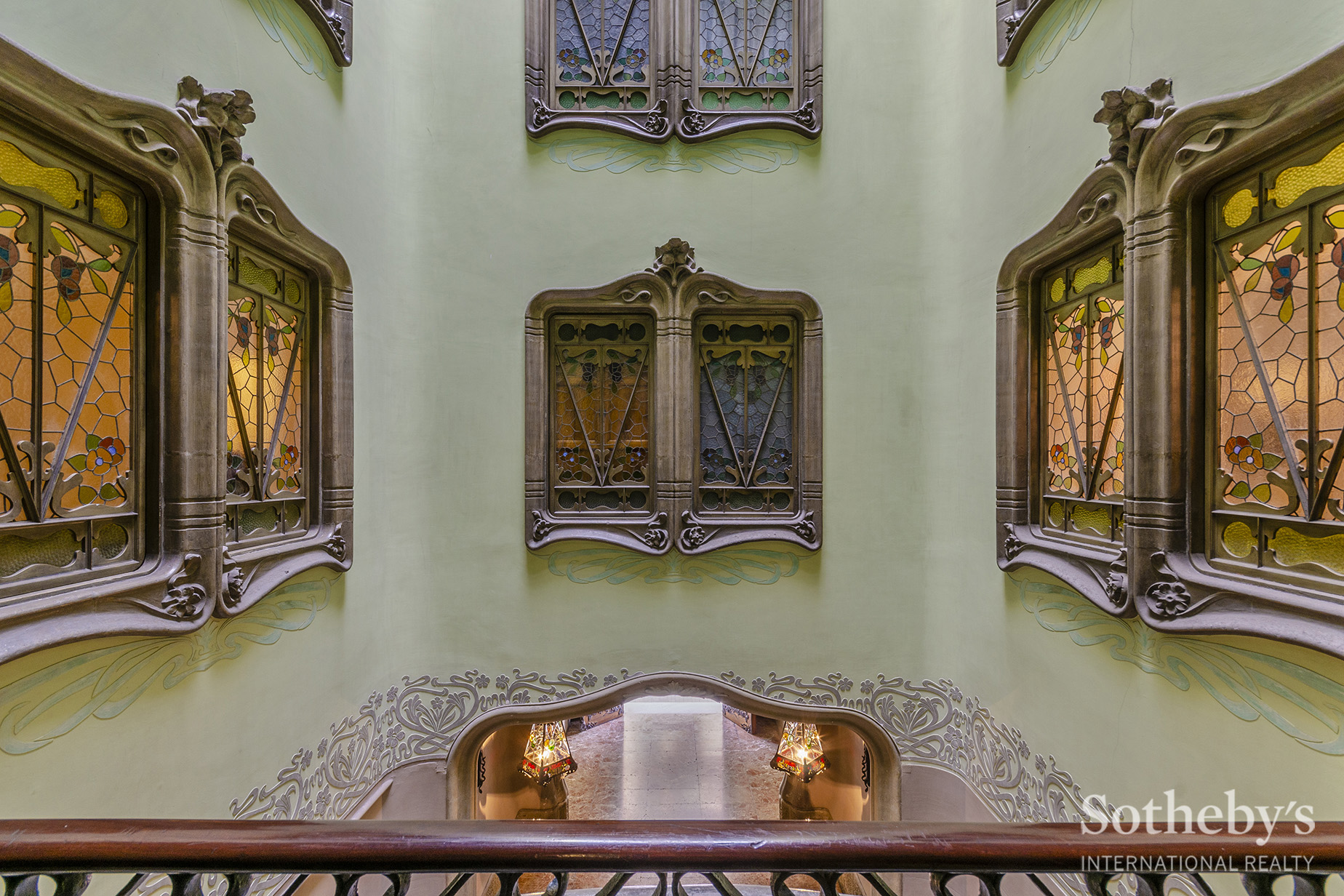 Ref. BCNP2212 | Modernist details in common areas
In Spain, and with special emphasis on Catalonia, this movement acquires an unprecedented creative and innovative role. By then, the city of Barcelona was in continuous transformation and with the clear purpose of becoming the avant-garde city par excellence. In this context, modernism acquires a personality of its own and differentiated from the rest of Europe, with geniuses such as Lluís Domènech i Montaner, Puig i Cadafalch and Antoni Gaudí.
The modernism at home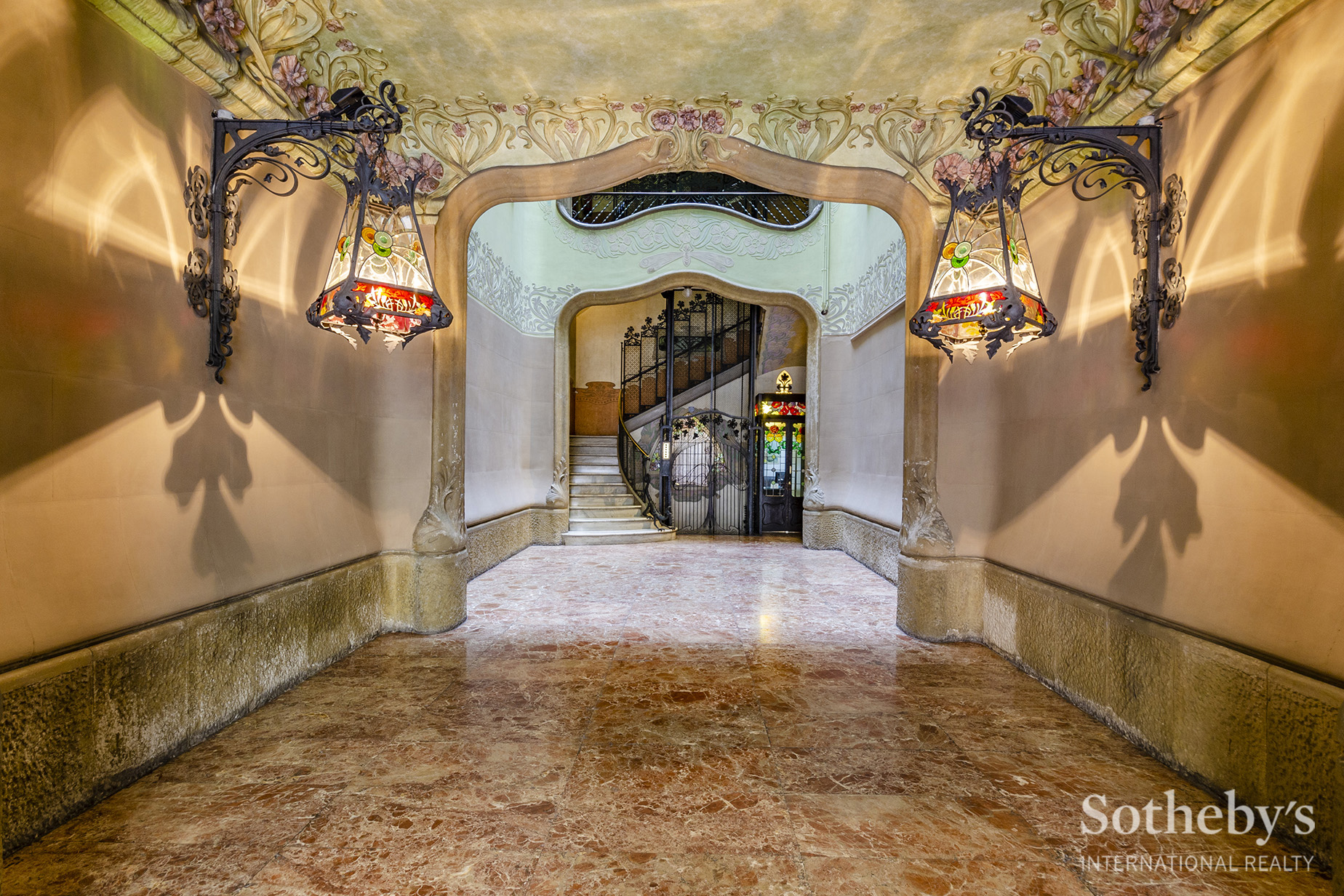 Ref. BCNP2212 | Majestic and modernist lodge
The starting point is the Casa Antoni Segarra, one of the best constructions of the master Josep Masdéu i Puigdemasa, started in 1904 and finished in 1907.
The lobby never leave anybody unmoved. It maintains original elements such as the floral decorations on its roofs, the colorful wrought iron lampposts, the concierge's house, the leaded glass, the door and the lift enclosure. The staircase of neighbors is also original, thanks to the treatment of the walls with a stucco plinth ironed on fire.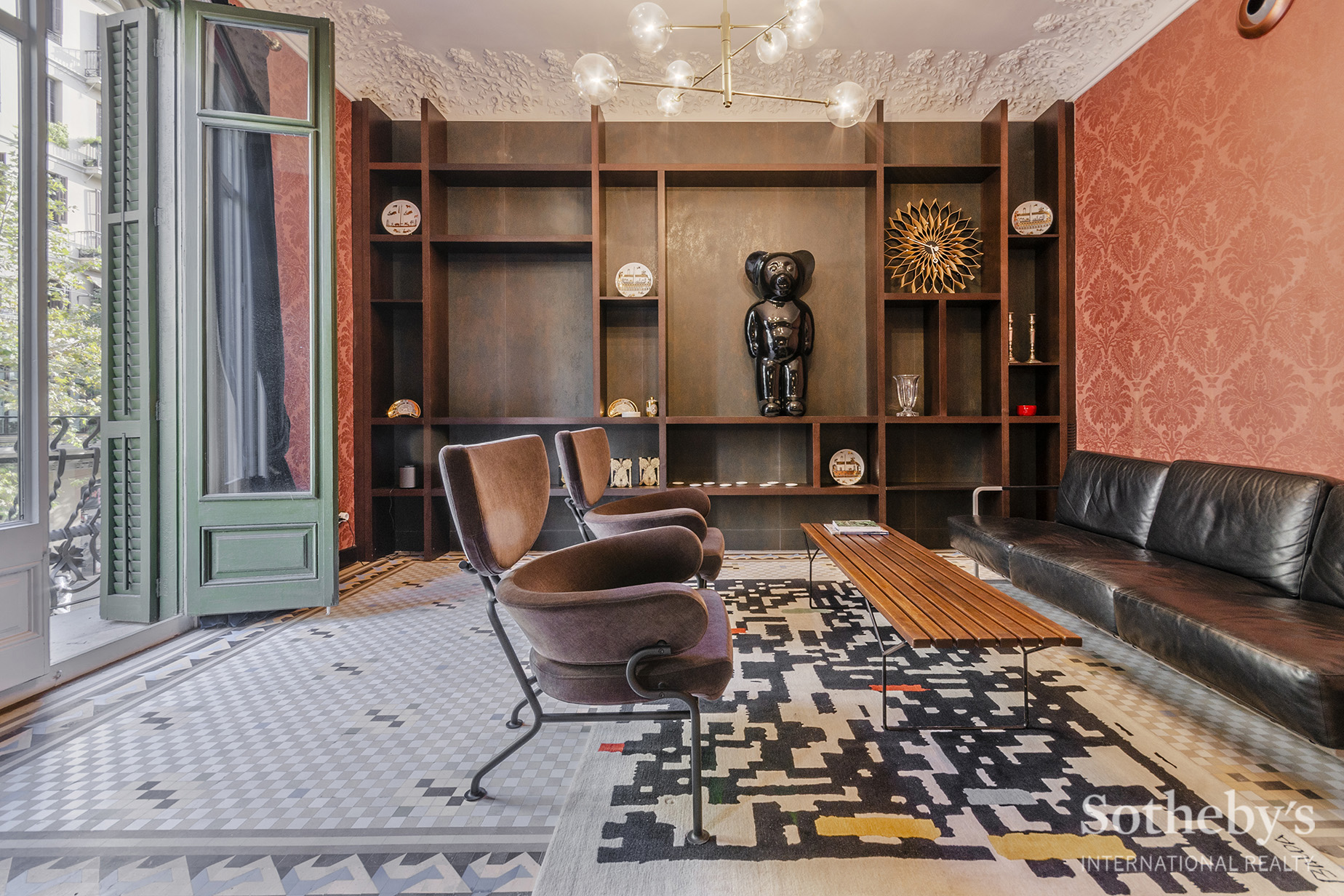 Ref. BCNP2212 | Authentic avant-garde modernist gem
The extraordinary apartment has 262m2 and an amazing terrace of 184m2 inside the block. The property has been recently renovated, but conserving the main decorative elements characteristic of Catalan modernism. The mosaics of teselas (opus tessellatum) and hydraulic mosaics are true works of art that decorate the different floors of the house. In the same way, the traditional stuccoes with floral motifs and vegetation cover most of the ceilings. Among all these modernist details, one should not forget the leaded stained glass with floral motifs and the decorations of the wooden windows. All of them give shape to an exquisite residential complex.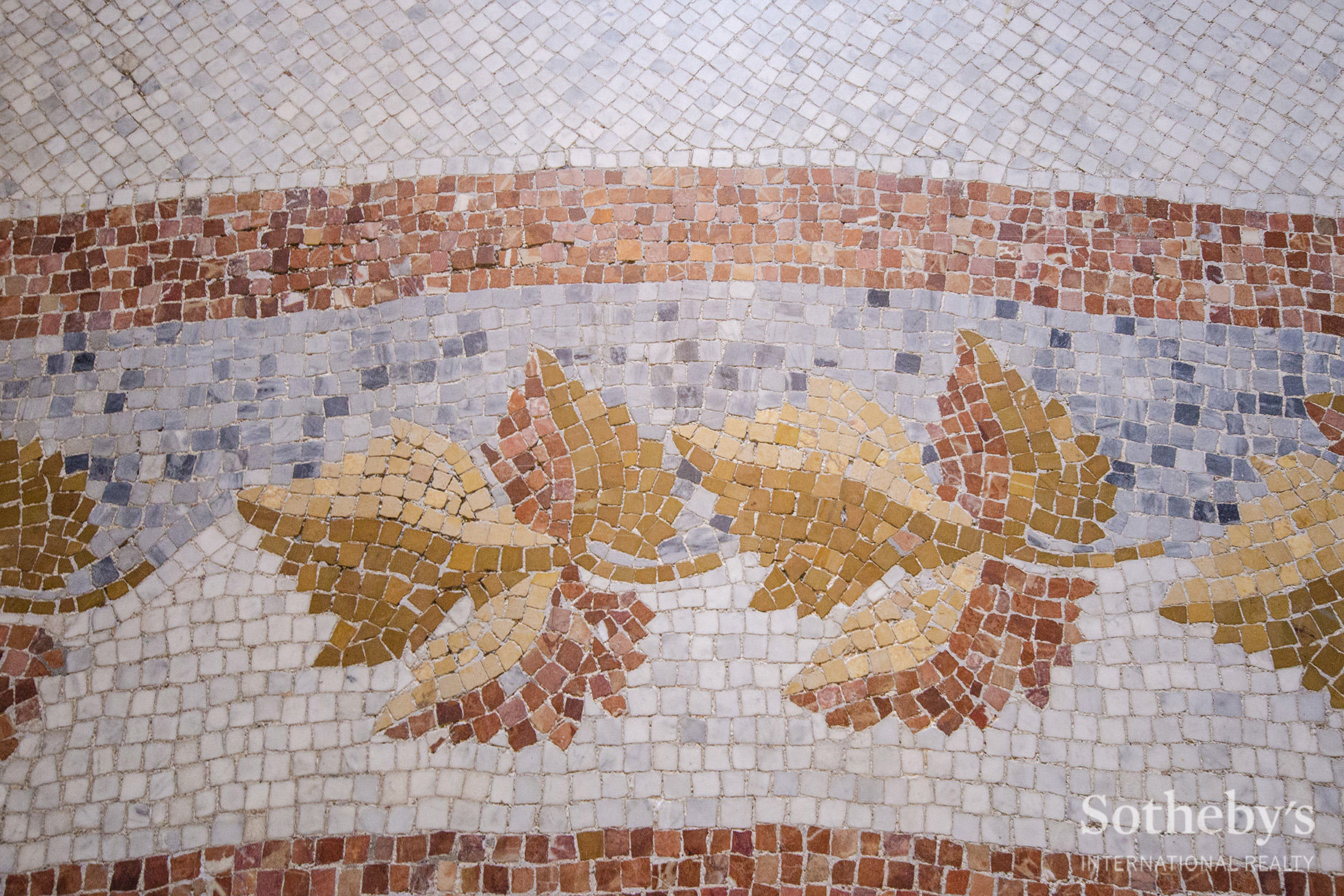 Ref. BCNP2212 | Conserved original floors
This architecture gem is located in the traditional district of Eixample on its left side; just few meters from the picturesque Enric Granados Street and some minutes walking from the elegant Passeig de Gracia and Rambla Catalunya.
It is impossible not to fall in love with this sophisticated modernist architectural piece in the very heart of Barcelona. More information and photos here
This post is also available in: Русский (Russian) Español (Spanish)